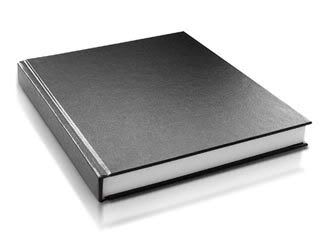 The good folks at Thomas Nelson are just about to finish polishing up my third novel, to be released in May of next year. I can say with absolute honesty that it is (so far) my best book and that it contains (to this point) my best writing.
But there is one small problem. No one really seems to know what to call it yet.
Not me. Not them. We've whittled things down to two possibilities, but that's as close as we've gotten.
And that, dear reader, is where you come in. Because since I can't settle on anything and my publisher can't settle on anything, we both figured maybe you could. So what I'd like to do is give you a short synopsis and the two titles we're pondering and kindly ask for your two cents.
The story:
Leah Norcross wants nothing more for her ninth birthday than to be spared the horror of a party. What she receives instead is half the citizens of her peculiar new town of Mattingly in her backyard, an easel made by a failed toymaker named Barney Moore, and two new friends.
One of these friends is Allie Granderson, a little girl one year Leah's elder who is both brave and gregarious, everything Leah is not. The other is an imaginary friend Leah calls The Rainbow Man.
Mattingly is a small town, the sort of place loved by those who live there and overlooked by everyone else. But it is also a magical town, a place where the wall between this world and the next thins. There is magic in Mattingly. And sometimes, many times, that magic will fly over someone unexpected. Even if that someone is a shy, unbelieving little girl.
At first only Allie believes the magic has flown over Leah—that her imaginary Rainbow Man isn't so imaginary at all. That changes when Leah's thank-you painting to Barney Moore contains hidden numbers that win him the lottery. Now Mattingly divides itself between those who see Leah as a prophet and those who see her as a danger. Caught in the middle are Leah's psychologist father, who struggles to keep both his daughter and one abused patient from an emotional abyss, and Leah's mother, who wants nothing more than to keep her family from falling apart.
When Leah's paintings take an ominous turn and she announces a grave danger is approaching, her family and town must make a final choice to trust all they know or place their faith in what Leah calls "the Maybe." Tragedy and fear force Leah's few friends away as the town carnival approaches, along with a storm in which some lives will be lost and some destinies will be found—a storm from which the town of Mattingly can only be saved by one little girl and her imaginary friend.

There's a whole lot more, but you get the idea.
As for the prospective titles, the choices are either Into the Maybe or Fly Over Me.
So I ask you, friend—which sounds better? Which catches your eye?
Comment below. Leave me a note on my Contact Page. Call me. Tweet me. Facebook me. Text me. Doesn't matter which. Let me know what you think, and I'll put your name in my hat for a free copy when it's published. I'll even scrawl a personal thank-you in it. Just keep in mind it will not contain any winning lotto numbers…